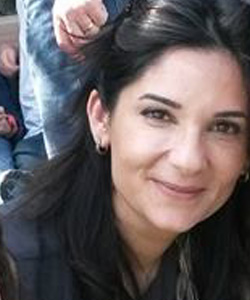 Elvin strongly believes in an integrated approach to mind and body and works with a relational psychodynamic approach with her clients. Having more than 10 years of clinical and 15 years of business experience in working with people from a wide array of backgrounds, ethnicities and psycho-social needs renders her to be a seasoned tri-lingual (Turkish, English and German) psychotherapist, psychodynamic researcher and a consultant who can relate to people from many different walks of life. 
Elvin has an international background, both in terms of her education and her work experience. She obtained her undergraduate degree in psychology from California State University, Los Angeles, USA. Before she embarked upon her graduate training at the University of Essex, UK, Elvin was working as an organizational consultant to various Fortune 500 companies. During this time, she worked on several projects in conjunction with very reputable consultancy firms such as Mc Kinsey, Price Waterhouse Coopers, Boston Consulting, and Bain. She was able to observe that no matter how smart and well informed the strategies they suggested were, these reports have never been properly and successfully implemented by the management teams of the client organizations. Through working on various projects with multinational teams, she became convinced that it is the interpersonal as well as the intra-personal dynamics of the executives of these companies that needed to be addressed first to be able to successfully implement any strategic plan for desired business outcomes. This led her to attain the skills to be able to do so through postgraduate studies, psychotherapy training and many years of clinical experience. 
In 2006, Elvin has completed her MA and PhD in psychoanalytic studies at the University of Essex, and received her clinical training at the Metanoia Institute in Transactional Analysis Psychotherapy. 
She carried out her post-doctoral research fellowship at University of Toronto in the area of psycho-social oncology during 2012-2013 as she is interested in people who suffer from cancer and other chronic physical illnesses in addition to the above mentioned dynamics. She is currently involved in a number of research projects as an independent research associate in the UK and US.